Children's Mental Health Week: 5 – 11 February 2018
It's Children's Mental Health Week – Cornwall have produced a newsletter with lots of information to support this which includes:
Place2Be free resources
Headstart Kernow update
Resilience Boss animated film created by Headstart Kernow
Headstart Learning Evidence Report 1
Mind Your Way – the new mental health website for young people in Cornwall
Mental Health conference
The government's mental health green paper consultation
Your Way Services mental wellbeing case study
 special mental health edition of the Raising Aspiration and Achievement newsletter
Information also available on the Children's mental health website
Parenting Programmes
There is a new parenting programme to support parents and carers in our local area. This includes FREE courses and support. Details below:
The next Passionate about Parenting Workshop being held at the Camborne Children's Centre will run Monday 5 March. This is aimed specifically at EYFS parents and new parents, however it will support all parents, particularly if you are experiencing new difficulties coping with children's behaviours. Please use the link below to find out more.
The dates for the 2018 Challenging Behaviours Support Group for Parents and Carers in Penzance are now available. These free support groups are aimed at parents and carers who are finding their child's behaviour difficult to manage. Please use the link below to find out more.
Challenging behaviours Support Group
FREE Parenting Programme January to March 2018
Also, there is a new series of Oasis group sessions, provided by Scope, specifically to support parents of children with SEND. Please see dates on whole school dojo message, or on the school noticeboard.
Your Child's Health
These booklets are developed each year to ensure any national or local changes to the National Child Measurement Programme (NCMP) are reflected and communicated clearly to parents. This booklet contains details about what to expect when your child participates in the health checks in YR and Y6.
The process for opting children out of the health checks has been clarified by placing this form on the front page. Please remember; if a parent/carer does not return the opt out form your child will be included in all of the health checks, including the NCMP.
Parenting Courses
Camborne Wesley Methodist Church to offer all parents the opportunity  to 4 week parenting courses being run at the church throughout the year. Parents are invited to the first session as a 'taster' with no obligation to come back again. There are 4 courses planned through the year: The next opportunity is running on consecutive weeks from Monday 15th January to Monday 5th February from 19:00-20:30.
Parenting courses are a great opportunity for parents to take time out to consider their parenting skills, learn new ones and share their experiences with one another.
The sessions are all DVD and discussion based and cover topics such as "We're not alone", "Disciplining with Flexibility", "Showing you care" and "Communicating with your child". Parents can book on the course by ringing James Preston (see below)
Details are available in the office or From Mrs Lobban
Infection control and winter readiness
Cornwall Council has been working with Public Health England and other partners to produce an infection control and winter readiness pack to support schools and nurseries this winter. The information below may be of use to you. Fingers crossed for a healthy and absence from school free winter season! It might be useful or helpful to share these with your work places too.
"Catch it, Bin it, Kill it" poster
"Stop norovirus spreading this winter" leaflet
Norovirus guidance for 2017/18
The Pearl Centre
If you have a child with autism, or on the spectrum, or if you know a family with a child with autism, please share this latest news from the Pearl Centre.
As you may know, our open sessions which we hold every month at the Pearl Centre are very popular and are often oversubscribed. We understand that at times it is hard to organise things to attend and last minute things happen resulting in you not being able to make it. 
Could we please kindly ask that if you have booked or do book in the future and for some reason, you can not make it that you let us know as soon as possible so that others may attend in your place. This would be really helpful to us, ensuring those that want to come can but also helps ensure we are not running open sessions with only 4 people when potentially 10-12 could attend. 
Our free Open Sessions are held once a month.
They provide an opportunity for interested people to put their questions to our clinical psychologist and a behavioural expert. It's a great opportunity to put the professionals in the hot seat, ask questions relevant to your situation or learn more about Autism.
These sessions have proven to be very helpful in helping with questions you may have, signposting and information giving. They also provide a place to meet others in similar situations.
Our next open session is on November 14th at 1pm This session currently is fully booked. 
The next session after this one will be in January. We have not yet confirmed the date but as soon as we do we will send the dates out. 
Many thanks for your support
Regards
Gavin
—
Gavin Pedley
Pearl Centre Manager
If you would like more information, please use the website link www.spectrumasd.org or email Gavin using this email address:gavin.pedley@spectrumasd.org or phone  01872 278378
Flu vaccination
If you have a child aged 2 or 3, get them vaccinated against flu with the free nasal spray flu vaccine from your GP. School children from reception class through to year 4 will get their vaccinations through their school.
Below are links to useful leaflets with information that might support your decision making with regards to these vaccinations:
Useful sites for families and carers of children with SEND
Legal Resources for Special Needs
Keeping Disabled Persons Safe While Remodeling
Creating a Home Where Your Disabled Child can Thrive
Teacher Resources for Special Needs
Disaster Preparedness for Special Needs
Disability and Credit Scores
Disability Resources from the Department of Labor
Tips for Disabled Persons to Declutter and Organize their Home
Financial Planning for Special Needs
Free Sleep Workshops
Does your child  find it difficult to sleep? Do you find it challenging supporting your child to settle to a good night's sleep?
SCOPE are running two FREE workshops to support children and parents with sleep difficulties. One in  Truro on 19th October and one in Penzance on 10th October.
If you feel this would be of help to you and your family please use the contact details below. BOOKING IS ESSENTIAL
julia.donnell@scope.org.uk
tel: 07767 111 867 or 01872 302 411
The Council for disabled children
A practical guide to supporting young people with special educational needs and disabilities to make their own decisions and to be engaged in the best interests decision making process.  The Council for Disabled Children have designed this toolkit to enable professionals and parents to support young people with SEND in
making their own decisions and
participating as fully as possible in decisions made on their behalf in line with the requirements of the Mental Capacity Act 2005
Carers week: 12 – 18 June 2017
Carers Week is an annual campaign to raise awareness of caring, highlight the challenges carers face and recognise the contribution they make to families and communities throughout the UK.
The campaign is brought to life by thousands of individuals and organisations who come together to organise activities and events throughout the UK, drawing attention to just how important caring is.
For further information visit:  www.carersweek.org
The following activities are taking place throughout the week:
Mental health Awareness week: 8 – 14 May 2017
This year's Mental Health Awareness Week is flipping the focus away from mental ill-health to exploring how we can cultivate good mental health using the theme 'Surviving or Thriving?'
During the week of 8-14 May, the Mental Health Foundation will be producing a new report to highlight the numbers of us who feel stuck on 'survive'. They will be providing advice and insight into how we can build good mental health in the context of our work, our digital world, our parenting approach and in our communities.
You can learn more about Mental Health by following the work using the the following links:
If you have concerns for your children linked to mental health, please contact Mrs Lobban.
Foster care fortnight: 8 – 21 May 2017
Foster Care Fortnight is the UK's biggest foster care awareness raising campaign, delivered by leading fostering charity, The Fostering Network. It's main aim is to recruit foster carers but it is also a great platform to showcase and share knowledge about the difference that foster care and quality support and education makes to the lives of fostered children and young people. 
If you would like to know more about the fostering service, or what it would involve to be a foster carer, please use the links below.
We have a member of staff who is an experienced foster carer. Please contact Mrs Lobban if you would like to arrange a meeting with this member of staff regardng any aspect of foster care.
Support for parents of pupils with SEND
Scope is a charity that actively supports parents and families of children with SEND. There are support networks locally, in addition to other services. These services are FREE and confidential, and  include a befriender service, Face2face support among others. Please use the links below to see how this service may be of support to you and your family.
SCOPE – home page
Scope – parents supporting parents Scope
Scope – parents supporting parents Scope.dates
Parenting Courses 2017
Please see if there is support suitable for the age of your child. Additional information can be found using the links. These are FREE!
0 – 12 months – Redruth Start date Friday 2nd June  Incredible years 0 – 12
1 – 3 years – Gooseberry Bush Start date Tuesday 25th April  Incredible years 1 – 3
3 – 6 years – Pool Start date Wednesday 26th April  Incredible years 3 – 6
6 – 12 years – Camborne Start date Monday 24th April Incredible years 6 – 12
Supporting parents of children with ASD (autistic spectrum disorder) Start date Thursday 8th April Time out from ASD
Eating Difficulties Wednesday 10th May Eating difficulties – children and young people
Keeping our families and children healthy!
Change 4 Life has now rebranded as Food SMART. The revised and updated website has lots of information about how to make manageable and positive lifestyle changes to support the health and well-being of you and your family. There is also a free app, with on the go info…. enjoy!
Sepsis awareness
On 15 December the Secretary of State for Health, Jeremy Hunt, launched a new sepsis awareness campaign, supported by UK Sepsis Trust, to raise awareness of the key symptoms of sepsis amongst parents of children aged 0-4.
Acting quickly could save a child's life. The campaign encourages parents of children aged 0-4 to go to A&E immediately or call 999 if they have any of the following symptoms:
Looks mottled, bluish or pale
Is very lethargic or difficult to wake
Feels abnormally cold to touch
Is breathing very fast
Has a rash that does not fade when you press it
Has a fit or convulsion
The campaign will be launched with a series of new videos explaining the key symptoms, fronted by campaigner Melissa Mead, and a number of other families affected by the condition, as well as the release of posters and leaflets below to help raise awareness.
For more information visit  www.nhs.uk/sepsis or sepsistrust.org.
Sleep solutions
Cerebra is a charity to support parents and their children with sleep difficulties. If you are experiencing sleep difficulties with your child, use these links below. We all need a good night's sleep, parents as well as children!
SCOPE are offering sleep workshops in our area, for parents of pupils with sleep difficulties. Please access the leaflet using the links below for more information.
Sleep Workshop – Truro – Feb 2017
Sleep Workshop – Weeth Primary School – Jan 2017
For more information about Sleep Solutions and Scope, follow the link below:
School Immunisation Programme
All pupils in Y1, Y2 and Y3 have received their information leaflet explaining about the School Immunisation Porgramme in Cornwall this year. For more information please use the link below:
Kernow Health: School Immunisation Programme
NHS Kernow: parents encouraged to immunise children against flu
Cornwall's Special Educational Needs and Disability Information Advice and Support Service (SENDIASS)
Disability Cornwall has secured the contract for the Cornwall and the Isles of Scilly SENDIASS for the next three years. This service is independent of the Local Authority and is available to children and young people with SEND, their families and the professionals that work with them.
SENDIASS provides information, advice and support for any child or young person aged 0-25 with a special educational need or disability and their parents and families. Their service is confidential, impartial, accessible and free.
They can assist with:
Understanding the Local Offer, personal budgets, the law on SEN and disability, health and social care
Advice on SEN support, Education, Health and Care plans and can refer parents  to one of our Independent Supporters
Preparation for meetings and when relevant attend meetings with parents, children and young people
Resolving disagreements, including mediation and tribunal support
Offering  confidential information and advice  to children young people around SEN issues
Linking parents/ carers and young people with local support groups and forums.
Contact SENDIASS's friendly and professional team by:
SEND 0 to 25 – Knowing where we are, moving forward together
Different people and groups have a range of experiences and views about what it means to live in Cornwall and have special educational needs and / or disability (SEND), to have a family member with SEND or to work with children and young people with SEND.
Together we can draw together a shared understanding of SEND in Cornwall and have a clear view of what needs to happen next.
Every part of the country has to have a Joint Strategic Needs Assessment (JSNA), evidence about what life is like. Cornwall Council wants to share this, and some broader SEND information, with a wide range of people so we can identify what is important to keep the same or to change in the future.
How can you take part?
Watch out for details about on line information when you will be able to say what your experience is like and identify what is important to you.  The online survey will be live from 9 November to 9 December 2016.
Prefer discussing face to face?
Meetings have been arranged where there will be a presentation and opportunities for discussion and feedback. These are informal and open to everyone who has an interest in SEND.
Wednesday, 9 November 2016- The Pavilion, Royal Cornwall Showground, Wadebridge
Wednesday, 23 November 2016- The Lecture Theatre, Penwith College, St Clare, Penzance
Friday, 25 November 2016 -The Health and Wellbeing Innovation Centre, RCH Treliske, Truro (If possible, please use the Langarth Park and Ride which is located on the west side of Truro on the A390 at Threemilestone for an easier cheaper car parking option. The postcode is TR4 9AN)
All events will be 10.00 am – 12.00 noon
National Child Measurement Programme 2016.17
Pupils in Reception and Y6 are measured in schools every year. School will contact all parents with information about this. Please use the link below for further information.
Measles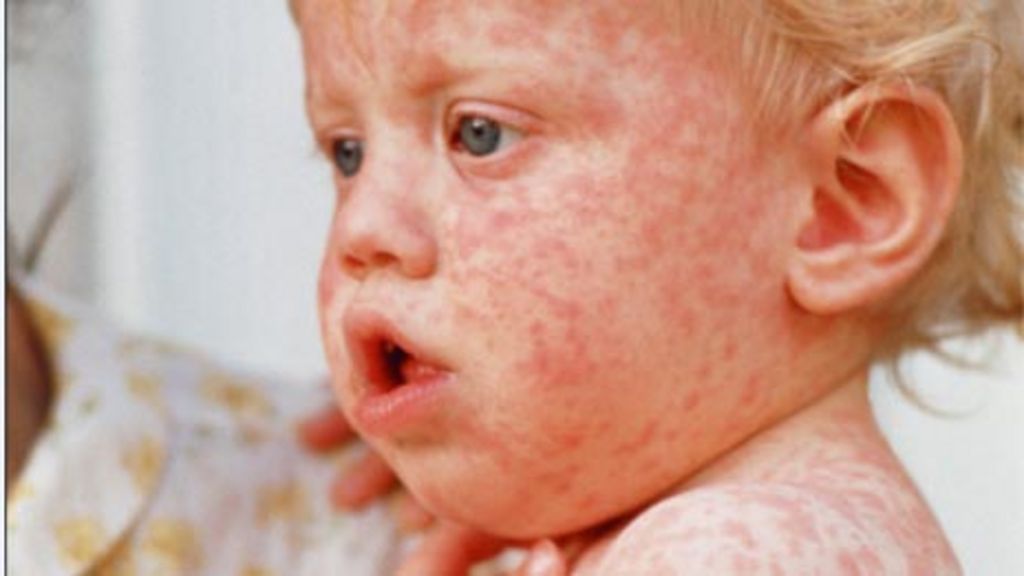 You may be aware that measles is circulating in many areas across the country; there continues to be cases in many parts of the South West. Transmission is occurring most in areas with a lower uptake of MMR vaccine; in particular parts of Devon, Somerset and Dorset.  The majority of cases are of secondary school age but people of all ages are being affected. Following an outbreak in South Devon in the summer we continue to see the majority of our cases in Devon.
Measles is a highly infectious viral illness spread through coughing and sneezing and close personal contact. Most people feel very unwell but do recover completely from measles, however, on rare occasions there can be serious complications.
The first stage of measles includes a runny nose, conjunctivitis (red eyes), a cough and an increasing fever that comes and goes. A rash appears on day 3 or 4 while the individual is still feverish and miserable.
Anyone with suspected measles should be excluded from school or work until five days after the rash first appears.
MMR vaccine offers a high level of protection against measles. The first dose should be given at 12 months of age and the second with the pre-school booster, but if these have been missed it is never too late to have them. Two doses are required to provide a high level of protection. This is important for the protection of the individual and also to protect those who cannot be immunised because of age, pregnancy or an underling medical condition causing immunosuppression. For these vulnerable people, measles can be a particularly serious disease.
If you are unsure whether your child/children have been fully immunised, you can check with your GP surgery and make an appointment to receive any doses of MMR vaccine they may have missed to ensure they have the 2 doses to provide protection against measles and also rubella and mumps.
MMR is also beneficial if given within 72 hours of exposure to the virus.
If your children do have signs or symptoms of measles, please contact your GP to seek medical advice. Please telephone the GP surgery before visiting and tell the receptionist that the person may have measles so that the surgery can ensure that arrangements are made to avoid exposing other patients to a potential infection.
Scarlet Fever
Please note that scarlet fever is circulating in the community. This is to be expected in spring and early summer.
Signs and symptoms
Scarlet fever is a common childhood infection caused by the bacteria Streptococcus pyogenes, or group A streptococcus (GAS). The early symptoms of scarlet fever include sore throat, headache, fever, nausea and vomiting. After 12 to 48 hours the characteristic red, pinhead rash develops, typically first appearing on the chest and stomach, then rapidly spreading to other parts of the body. If you have any concerns about your child, please seek medical advice from your GP. In the case of scarlet fever, children will be prescribed a course of antibiotics, for approximately 10 days.
Infection control advice
Infections can be spread through mucus secretions, aerosols and through shared contact with contaminated surfaces such as table tops, taps, toys and door handles. As per national Guidance on Infection Control in Schools and other Child Care Settings, children and adults with suspected scarlet fever will be excluded from school. They may return if they are feeling better but only 24 hours after commencement of antibiotics. The antibiotic course for scarlet fever is 10 days and it is important that the full course of antibiotics is completed, even if the patient has started to feel better. In addition to exclusion, good hygiene practice such as hand washing remains the most important step in preventing and controlling spread of infection.
Advice received from:
Dr Sarah Harrison Dr Caroline Court
Deputy Director of Interim Director of Public Health
Health Protection Educuation, Health and Social Care
Respiratory/flu-like illness
Flu is circulating the community. One of the circulating flu strains at present is H1N1, previously known as swine flu. As this strain is now not a pandemic strain, it should be treated like any other circulating flu strain as outlined below.
Infection control advice
Simple hygiene kills germs
• Hand washing is essential. It is really important to encourage your children to do this.
• It is best to use warm soapy water and encourage a thorough handwashing technique.
Further information about germs and hand washing is available at:http://www.e-bug.eu/. It contains games and other information to help children learn how to prevent the spread of germs.
When can a child return to school?
When a child is free of the symptoms of a flu-like illness they can return to school. This is usually about one week after the symptoms start. We understand that this can be difficult for parents with work commitments and childcare to manage. However, this will help us to reduce transmission of the infection.
Additional Information
Information received from:
Dr Sarah Harrison Dr Caroline Court
Deputy Director of Interim Director of Public Health
Health Protection Educuation, Health and Social Care